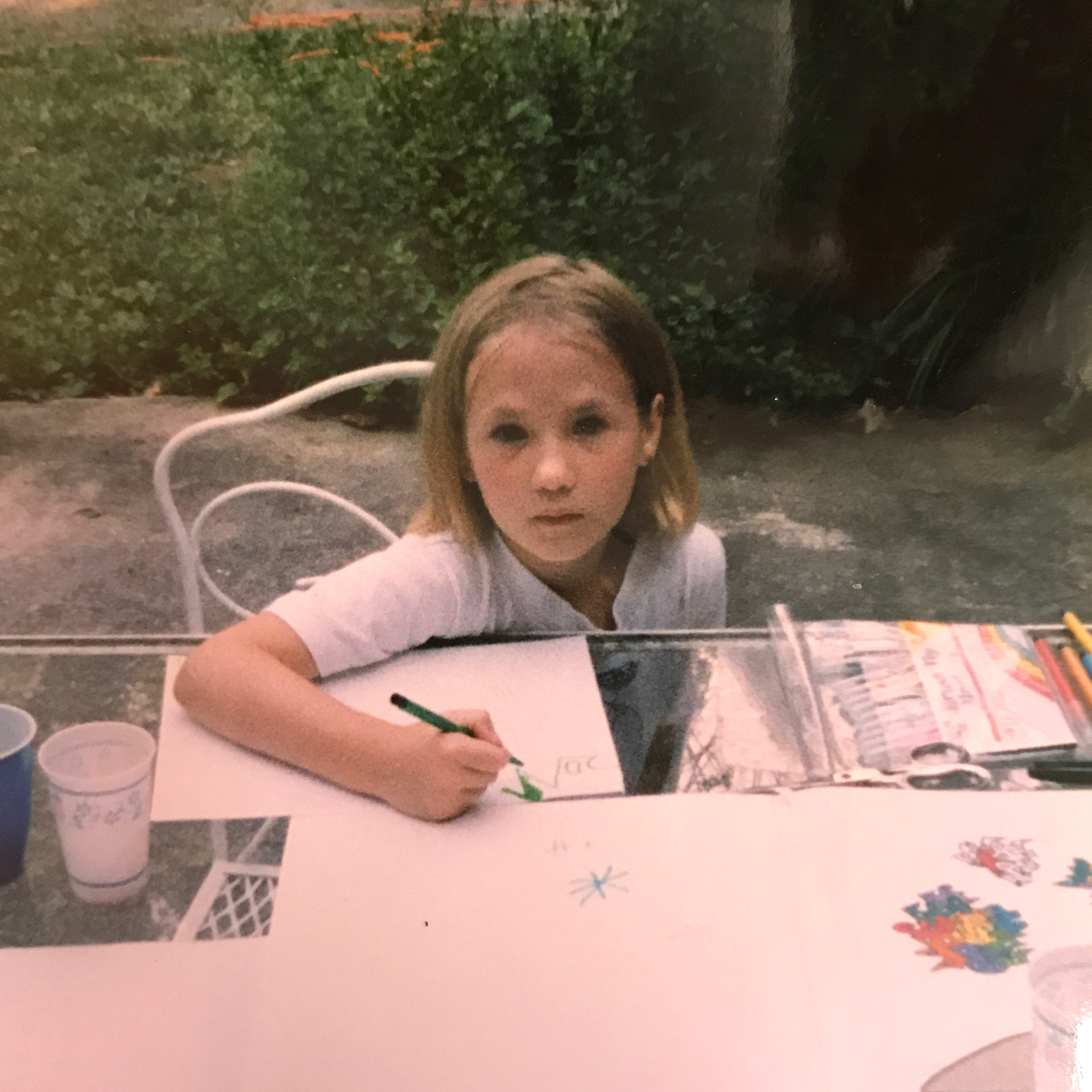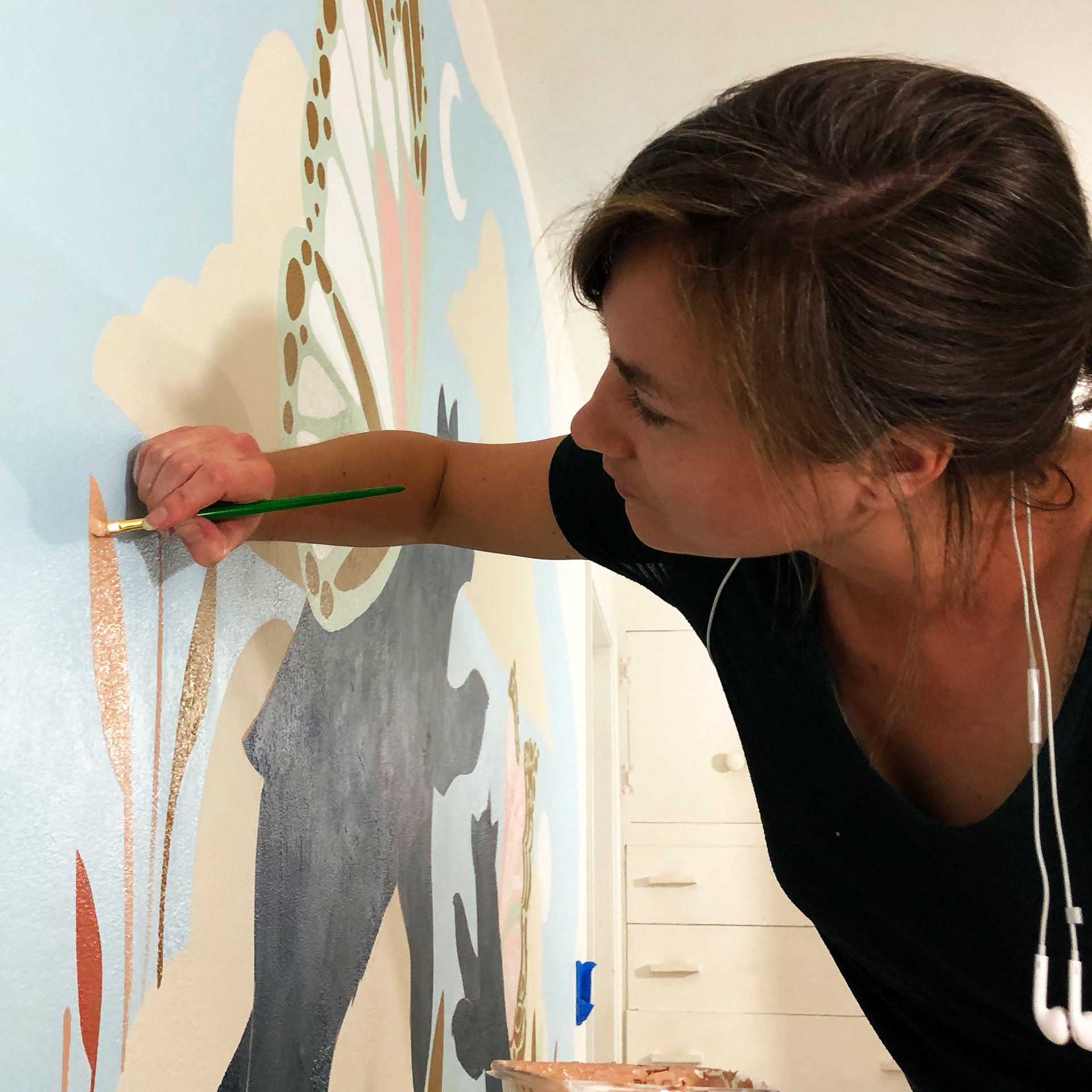 My name is Jesse White. I am an illustrator and artist living in Oakland, California. I am new to the west coast but am already in love with the plants, flowers, and creatures that call this area home.
I haven't always lived in Oakland. Before I moved here, I lived in Washington, DC. Before that, I lived in Richmond, Virginia. The first place I lived was Siler City, North Carolina - that's where I grew up! I was raised by two artistic parents in a house that doubled as a studio, next to a tiny river. A lot of my time was spent drawing and walking in the woods by myself. You can see little Jesse busy drawing in the photo above! The photo was taken at my grandmother's house in Winston Salem. I still remember hot days out on her patio with cold drinks and lots of paper and markers.
Drawing and taking walks are still my favorite activities. I also love to cook and eat delicious vegan food, get lost in produce at the farmer's market, and go on city runs with my dog, River.
My background in teaching and my fascination with the natural world show up a lot in my work - my illustrations explore the power of children and nature. I believe art has the capacity to transform and connect, so I make work that sparks new ways of seeing and thinking about childhood, and of interacting with the natural world.
Art of Protest: Empowering Students to Engage in Civic Action,

DC Project Zero Global Competence Workshop (2017) | What is Visualized Research? The Story of Voke, a Digital Platform for Art Education Research, National Art Education Convention (2014) | VCU Art of Nursing: Research Findings from a Museum-based Interprofessional Education Model, National Art Education Convention (2014) | Constructing Arts Knowledge: Constructivist Art Explorations in an Inclusion Preschool Classroom, Intersections: Arts and Special Education Conference (2013) | Arts Integration in Rural Schools in Is it Time for a National Coalition for Arts Integration? A Conversation Between State Programs and a Graduate Research Team, Arts Education Partnership National Forum (2012)
Art of Nursing: The guiding principles of an innovative IPE teaching-learning initiative by Walter, J.M., Wilson McKay, S., Lovell, C., White, J., Hertel, M., & Lindner, S. in National League for Nursing: Innovations in Nursing Education (2016)